Our second little boy, Samuel Octavius Joaquim, was born exactly 7 weeks ago on May 27. I've been wanting to write about his arrival ever since but I've been so busy. Hardly a moment with my hands free long enough to type more than a sentence. He ended up being 11 days late, which was a difficult wait! It felt like he would never arrive. But he did, and best of all, we had a short but very intense 3 hour labour, 3 minutes of pushing, and a wonderful homebirth, just as I'd wished for with Arabella and Daniel. He is our biggest baby yet at 9 lb 15 oz and 21.5 inches. At his seven week checkup today he was already up to 13 lb 14 oz. No wonder why he barely fits into 3 month old clothes!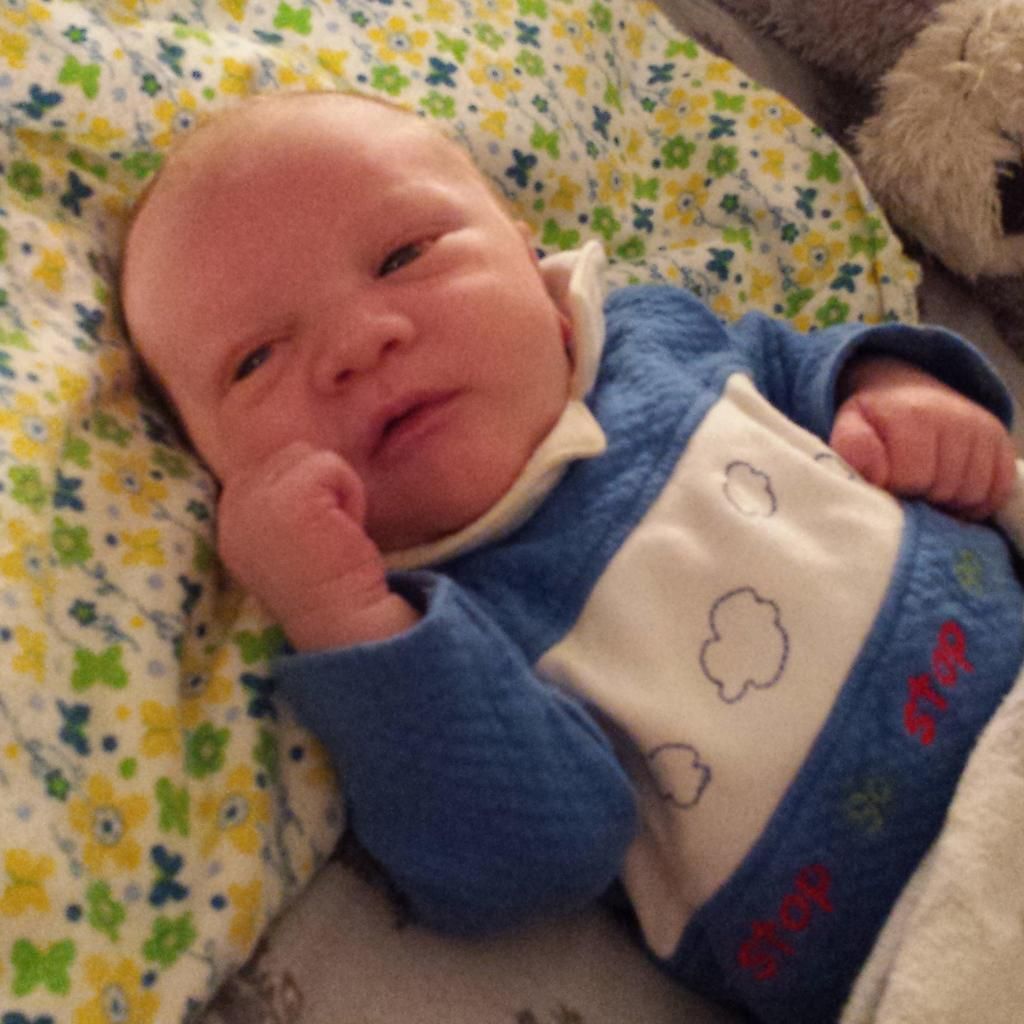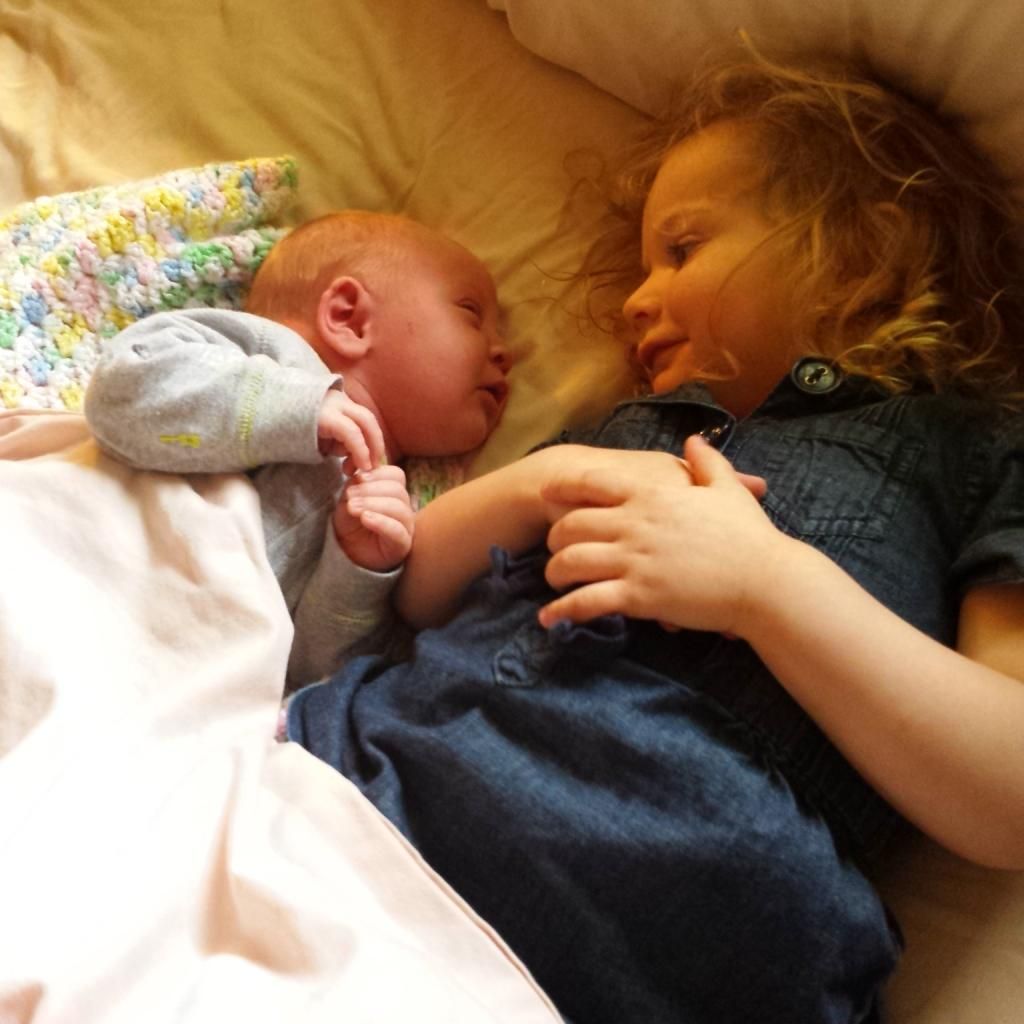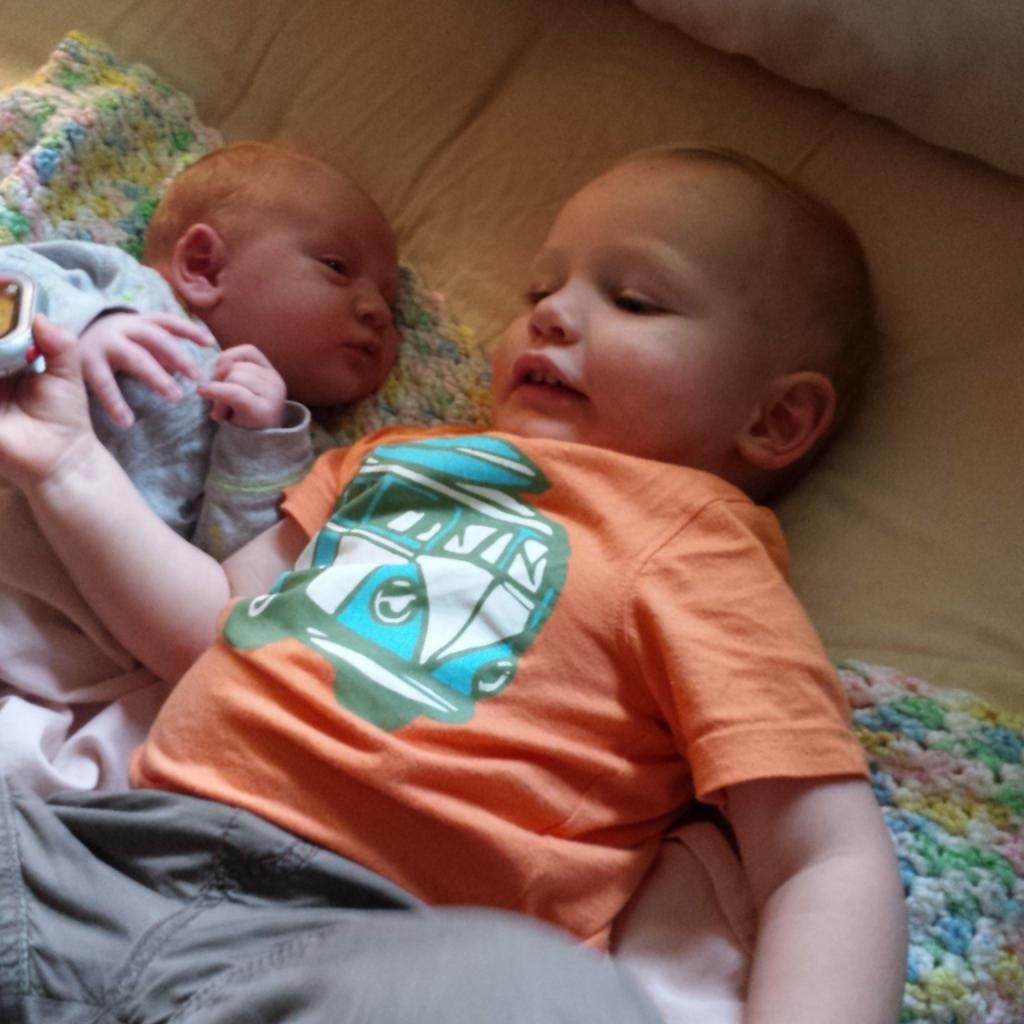 Everyone asks if he's a 'good' baby. Of course he is, he is the best! Maybe it's because he is our third, but I don't stress about things like I did with our first two.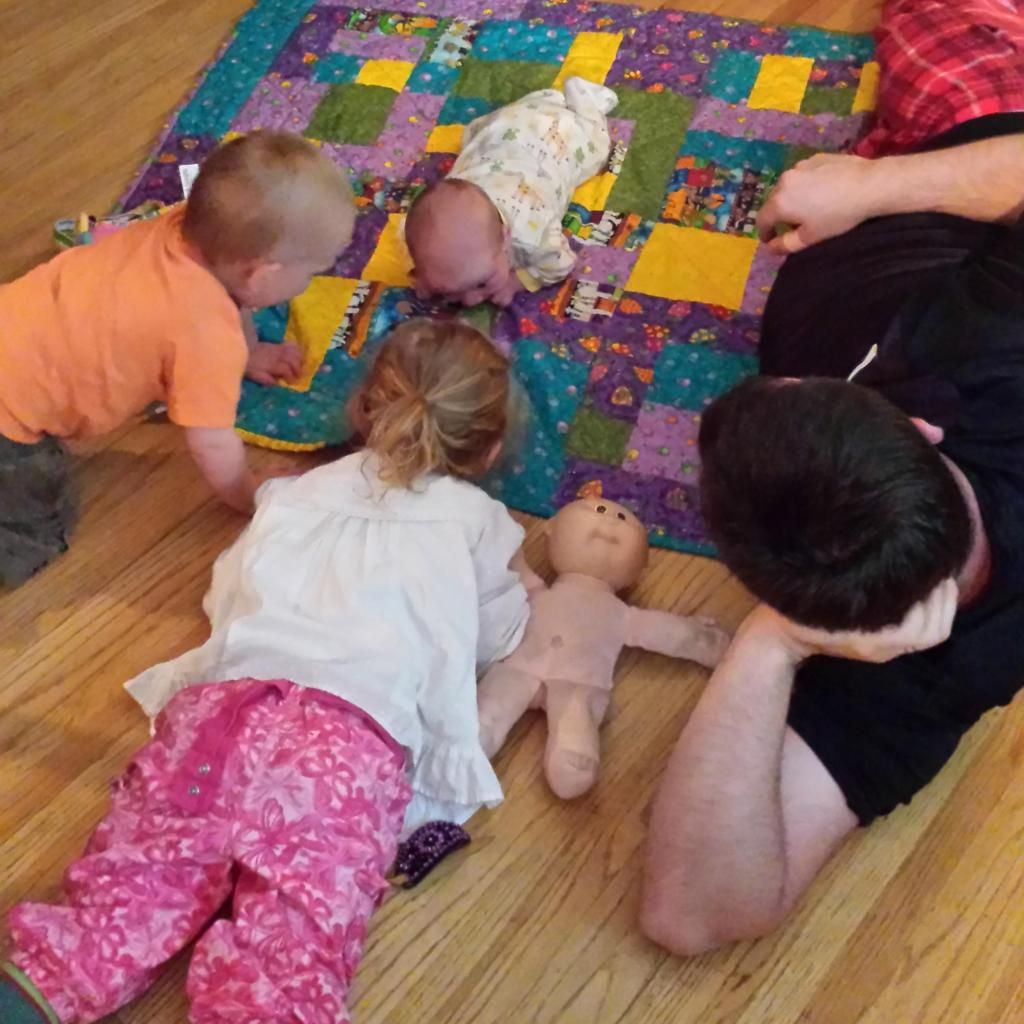 He is quite fussy in the evenings from about 7-10 pm but I know that will pass soon enough and I'm just enjoying the all too short newborn days of sweet cuddles.
So far life with 3 under three isn't as hectic as I'd imagined. The first few weeks took some adjusting, but now we're back at our routine and little Sammy fits right in.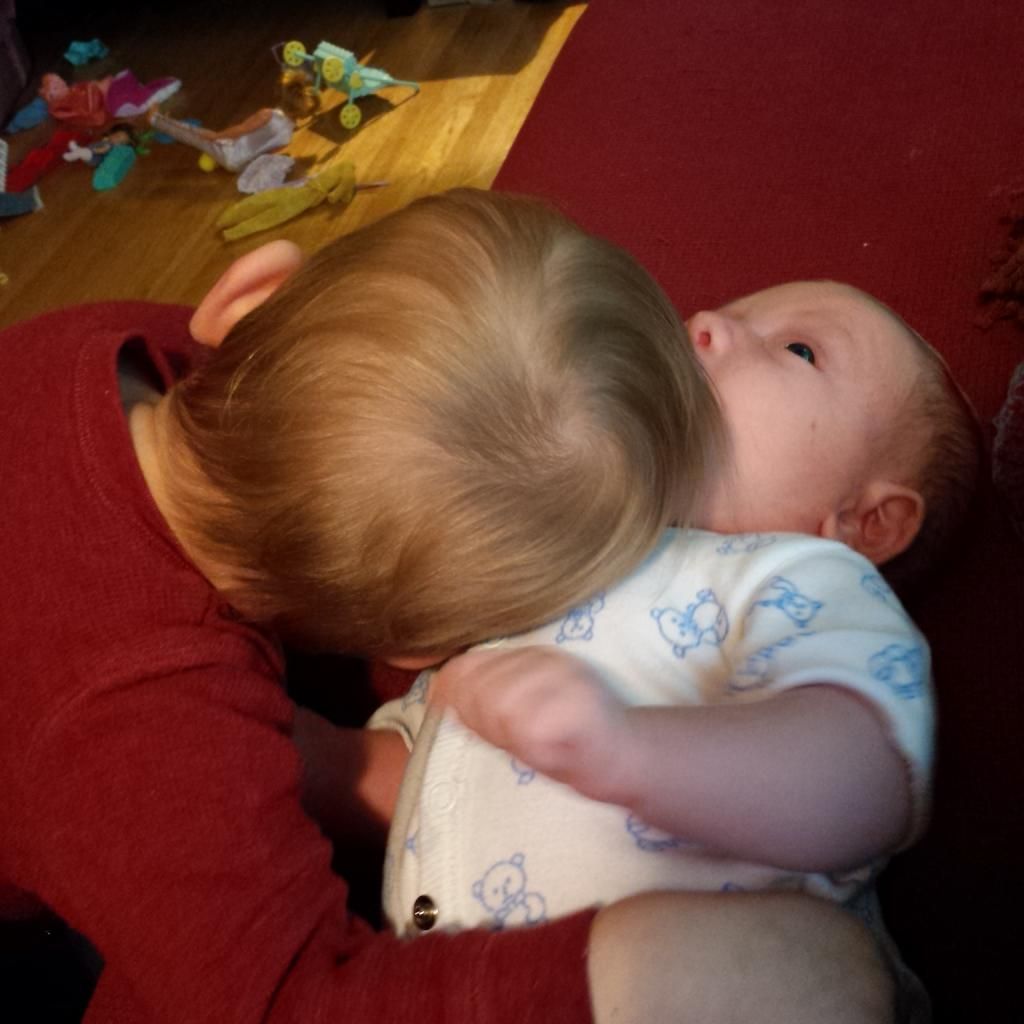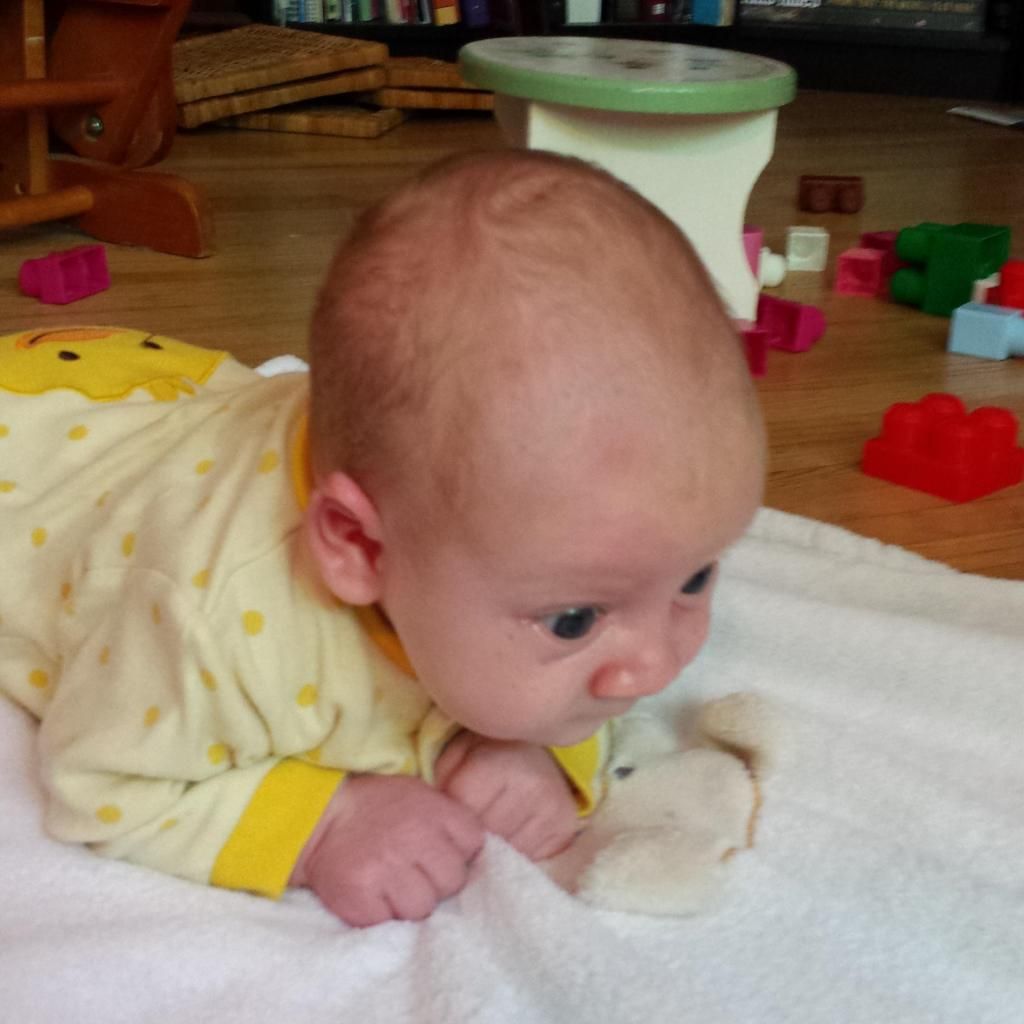 Arabella and Daniel have taken to him very nicely. Daniel was taken aback the first 2 days and needed lots of love from Mama, but now he loves to pat Sammy, kiss him and rock his chair. Arabella says 'poor Hammy' when he cries and tries to share her food with him.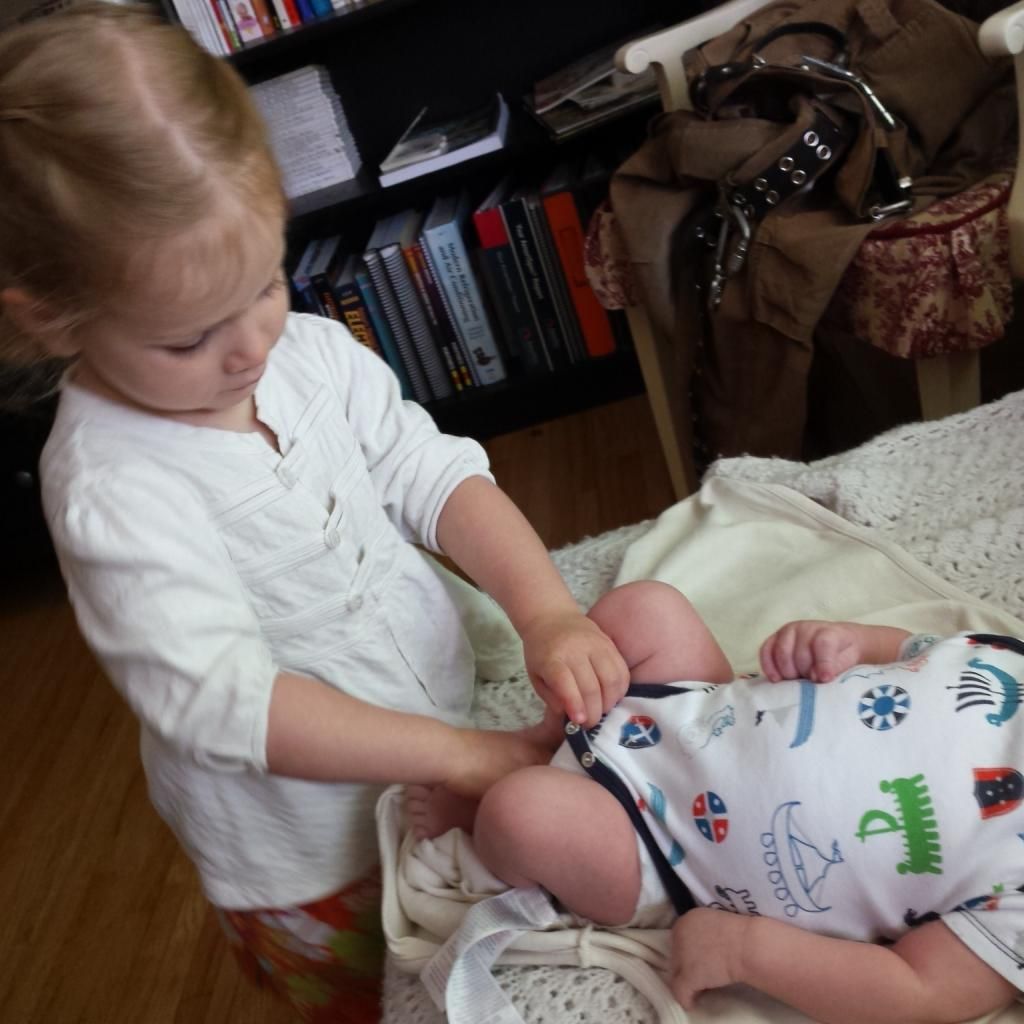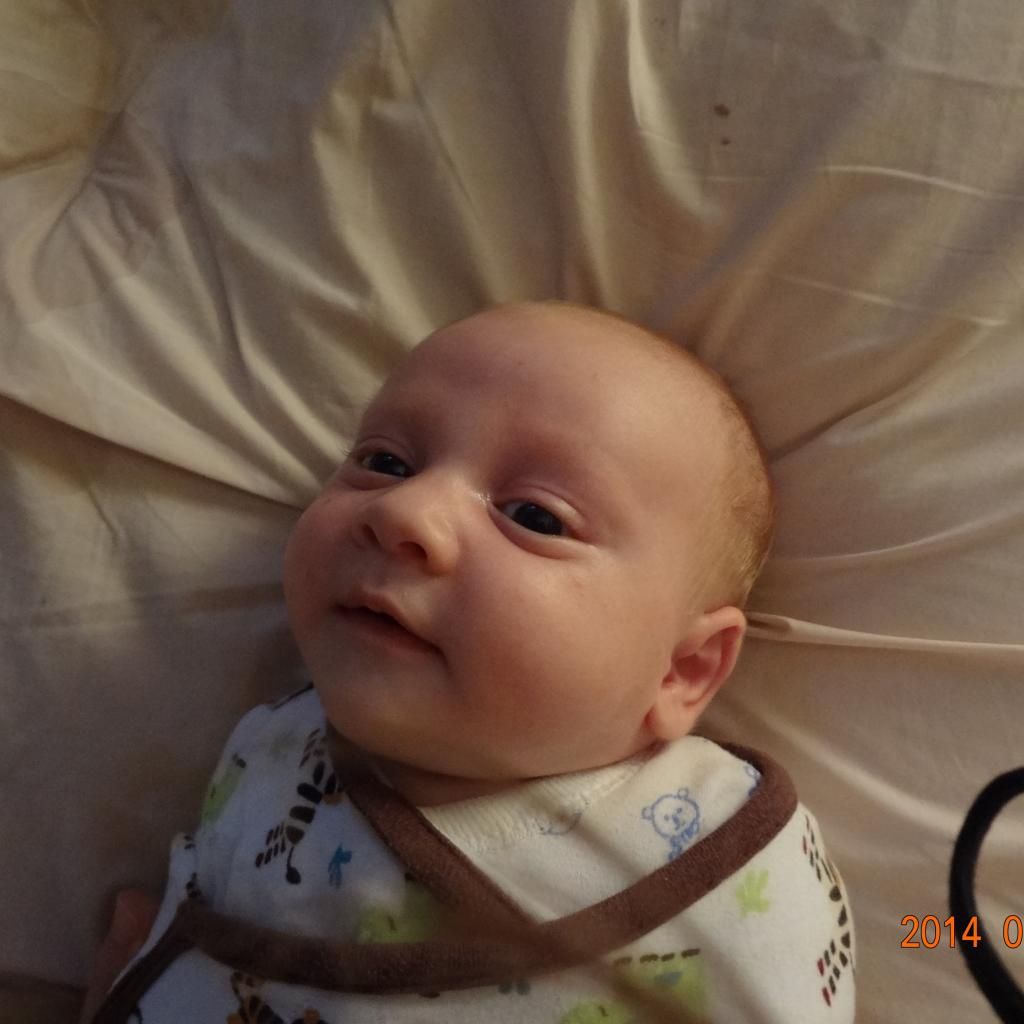 He first smiled at 3 days but for the past week he's been giving lots of huge grins and even trying to giggle.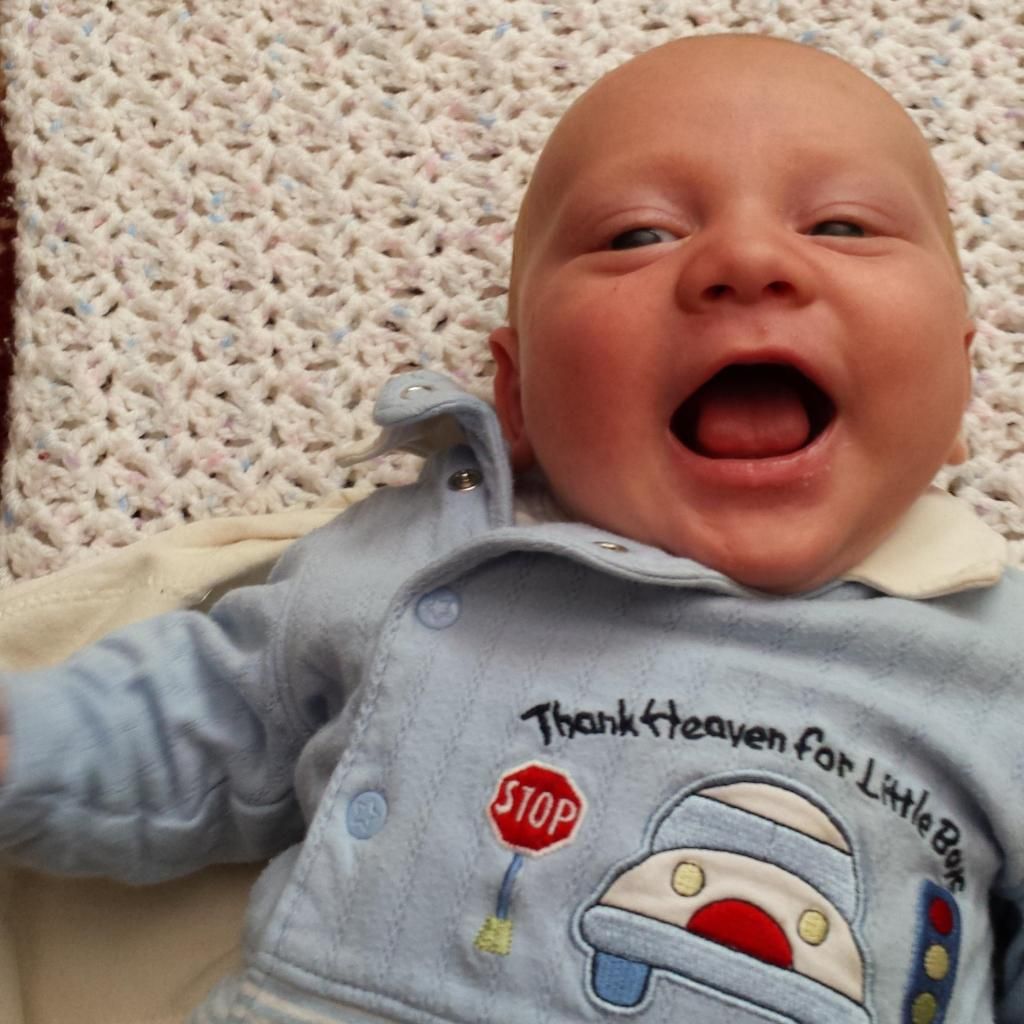 He is a wonderful addition to our family and we are very thankful to have been blessed with him.