Today Arabella and I made soup- she made mixed block and pale blue pony soup: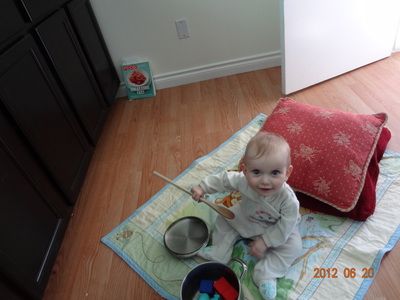 And I made Italian Wedding soup!
I used the recipe from Kat at Art's Chili Pepper
http://www.kathleenwachter.com/2012/06/italian-wedding-soup.html
I used organic grassfed beef broth that I simmered in the slow cooker for 24+ hours and grassfed beef for the meatballs. The spinach was from a local farm but it shrunk so much that I ran a little short. The soup was fantastic anyway.
Sorry Arabella, our soup tasted much better than yours! ;o)